Dependable Bathroom Remodeling Contractors In Mansfield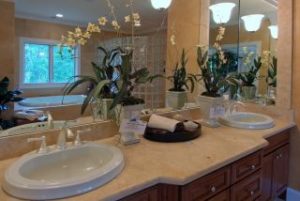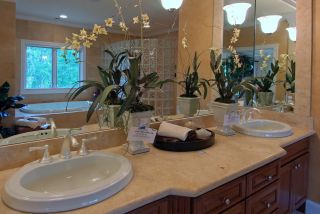 If you are in the market for a bathroom remodeling contractor to help you improve your Mansfield home, you are going to want to make sure that you get the service of an experienced professional who can handle the project in its entirety and who you can depend on to deliver you exceptional quality results. Here at Baths By ZR, our team of experienced bathroom remodeling contractors have the skill and experience necessary to deliver you the high quality service and results that you want and deserve for your next bathroom remodeling project each and every time. We take a great amount of pride in the service that we are able to bring to each and every one of our customers, so if you are looking for a bathroom remodeling contractor who will stand by your side from the project start to finish, there is only one name in quality that you need to know for the Mansfield area. Give our team of experts a call today and let us show you the difference that quality can make when it comes to your next bathroom remodeling project.
When you make the decision to hire our professional Mansfield bathroom remodeling contractors, you are making a decision that is going to get you all of the help you need in making the best decision when it comes to your new bathroom features and design. Our team of professionals will work with you personally to help you come up with a design that suits all of your functional and aesthetic needs, and get right to work in making that design into a reality. If you have any questions about our full line of high quality bathroom remodeling services, or if you would like to schedule an appointment for consultation with one of our specialists, give us a call today. Our team of experts are always standing by and would be more than happy to assist you in any way we can.
Mansfield Bathroom Remodeling Ideas
When you decide that it's finally time to invest in that bathroom remodeling project that you've been putting off, but you aren't quite sure where you need to start, don't worry. Here at Baths By ZR, our team of professional Mansfield bathroom remodeling contractors can help you come up with a design that perfectly suits your stylistic desires and functional needs, and that includes helping you come up with remodeling ideas if you are having trouble with it. Some of the most popular bathroom remodeling choices are always granite or marble countertops. There are many different beautiful types of granite and marble that can compliment all different styles in your home, so no matter what your tastes might be, you will always be able to find something that you love. In addition, long lasting materials like these tend to be a worthwhile investment as they not only give you an elegant design and add more value to your home, but they also stick around for a long time in the process. Granite and marble countertops are a particularly popular choice among home buyers as well, and if you are looking to sell your home anytime in the near future, the amount of extra value you can bring to your home with the installation of these materials can often offset the cost of having them installed in the first place.
Recent Articles
Picking the Perfect Washington Bathroom Design

Before starting a bathroom project you need to have your Washington Bathroom Design in place first. Just like having a plan and budget in place this is an important beginning step to the project. Of course in order to have the perfect design you have to have the right team of experts on your side. You…

Read More

3 Basic Tips for the Perfect Bathroom

Renovating your current bathroom can be both rewarding and challenging at the same time. With all the options available to you and with all the possible pitfalls, if you're not careful, paradise could turn into disaster before you know it. This is why it's important to employ careful strategy and planning into every step of…

Read More

If you are looking for a Mansfield Bathroom Remodeling Company then please call 856-302-1007 or complete our online request form.