Beautiful Granite Bathroom Vanity Tops For & South Jersey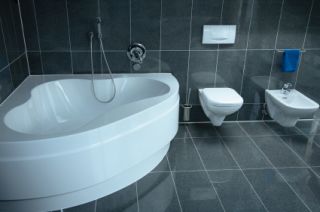 Creating a modern new bathroom style means bringing in materials like granite or marble for your new vanity top. Granite is a perfect material for a bathroom vanity due to it's durable and waterproof properties.
Granite bathroom vanity tops can last you for a hundred years or more if you take care of it properly. The care is easy, with quick sponge cleaning and new seal every six to 12 months or so. You can test the seal with a few drops of water. If the granite darkens and the water absorbs, it's time to reseal.
With Baths By ZR, you have many beautiful granite bathroom vanity tops to choose from.
No Two Granite Vanity Tops The Same -Stunning Options
Granite Top, Sink, & Vanity Options
Solid Black To Gorgeous Whites
Grain Variations
Vein Variations
Gorgeous, Durable, Waterproof Material
Find The Best Granite Bathroom Vanity Tops At Baths By ZR
Baths By ZR can help you find the most beautiful granite bathroom vanity top options. Since we specialize in granite and marble, you'll have plenty to choose from.
We have served the and other South Jersey areas with expert bathroom remodeling since 2005 and would love to help you with your project as well.
We specialize in Custom Bathroom Remodeling but also offer two great packages so you know what to expect for budgeting the project:
Tune Up Bathroom Remodeling Package -partial remodel includes new granite or marble vanity top, tub, toilet, shower & more.
Super Saver Bathroom Package -full remodel includes new granite or marble vanity top, tub, ceramic tile floor & walls, painting, & more.
Custom Bathroom Remodeling -tailored to your unique project.
Design Help – Bathrooms With Granite Vanity Tops
If you've decided to take a look at granite for your new vanity top, but you're not sure which to choose or what will look best, you'll love our designer.
Our expert bathroom remodeling team offers you all the help you need to design your new space. Our designer will work with you to help you find the perfect granite for your new vanity top.
We'll stay within your budget, provide quality installation, and make sure you have a stunning new space! Call today to see why so many have chosen Baths By ZR since 2005.
Full Project Management
Expert Designer
Options In Beautiful Granite Vanity Tops
Small or Large Bathrooms
Exceptional Construction
1st Class Customer Service
South Jersey Owned & Operated Remodeling Company
If you would like to know more about Granite Bathroom Vanity Tops, please call our expert designers at 856-302-1007 or complete our online request form.