Options In Bath Tubs For Bathroom Remodeling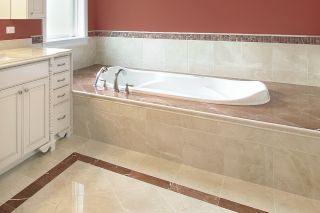 Finding the right bath tub for your bathroom means you need to plan how much space there is for it, what you plan to use it for, and what your style preferences are.
Creating a new bathroom space gives you the opportunity to have the type of bath tub and other features you have always wanted. This space is your space, so why not enjoy a luxurious and relaxing bath tub for years to come?
There are all types of tubs for you to choose from today including:
Drop In or Platform Tubs
Freestanding Tubs
Alcove or Recessed Tubs
Corner Bath Tubs
Walk-In Tubs -great for the elderly
These basic bath tub types will be determined based on the space where they will be installed. You also have options in bath tub materials with all offering a wide variety of style and shape.
Cast Polymer
Cultured Marble
Enameled Case Iron
Acrylic
Fiberglass
Enameled Steel
As far as function goes, you can decide how many jets and other features for your new bath tub based on how you want to use it. There are invigorating tubs and relaxing, comfortable soak tubs. Whirlpool tubs offer you customizable jets whereas Roman and Japanese tubs are deeper.
Tile & Acrylic Surrounds For Bath Tubs
Your new tub doesn't have to sport the same surround or tile you currently have. Tile in the bathroom is very appealing. And, it's waterproof so your bathroom walls are well protected.
Glass Tub Tiles
Ceramic Tub Tiles
Porcelain Tub Tiles
Marble Tub Tiles
Limestone Tub Tiles
Travertine Tub Tiles
Slate Tub Tiles
Tub surrounds are often used in bathroom remodeling. A tub surround can come as one premade piece with the tub attached. Your premade options will include:
Acrylic
Tile
Cultured Marble
Fiberglass
Stone
Call Baths By ZR For The Perfect Bath Tub
When you remodel your home, it's important that a qualified contractor do the work for you. Baths By ZR offers you the best in bathroom remodeling. Our expert designer will work with you to find the perfect bath tub and everything else you are looking for in a new bathroom design.
We offer great options for you including:
Tune Up Bathroom Remodeling Package -partial remodel includes new bath tub, toilet, shower & more.
Super Saver Bathroom Package -full remodel includes bath tub, ceramic tile floor & walls, painting, & more.
Custom Bathroom Remodeling -tailored to your unique project.
If you would like to know more about Bath Tubs, please call our expert designers at 856-302-1007 or complete our online request form.