Cherry Hill Bathroom Remodeling & Bathroom Contractor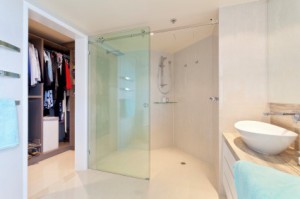 At Baths By ZR there are several reasons we earned the title as the best Cherry Hill bathroom remodeling and bathroom contractor in the area. It starts with the products we use combined with the top notch handiwork we offer our customers. But it is also about the variety of services we offer as well as our attention to detail on every job we take care of.
We offer a unique approach to our services such as the two renovation packages we have. This approach enables us to offer two different levels of premium bathroom remodel packages with upfront pricing. This way you know exactly what you are getting and exactly how much it will cost.
The first package is the Tune Up Bathroom Remodeling that costs just $4900 as a partial remodel. For a more intensive option there is the Super Saver Bathroom Remodeling for $8900. And of course if you need something a little more tailor made for your individual house we still take on plenty of professional custom bathroom renovation jobs.
Bathroom Remodeling Packages We Offer
Bathroom Remodeling in Cherry Hill
With a motto like "You couldn't pick a better place" you have to know what a great area this is. We are thrilled to be the top pick for bathroom remodeling in Cherry Hill, NJ because this is such a great place. Founded by the Lenni-Lenape Native Americans they shared the land peacefully for some time with the first settlers from England.
Known for its quiet charm and beauty this area has a lot going for it. Plus it has had some infamous local hot spots like the Latin Casino which was ultimately demolished in the early 80's. One can also enjoy locations such as Springdale Farms, the area's only working farm. So we are thrilled to be able to have the opportunity to work with the citizens of this fine area.
Bathroom Design in Cherry Hill
For all of your bathroom design in Cherry Hill service needs the name to trust is Baths By ZR. We can help you take care of whatever job you have waiting on your to do list. Or of you are ready for a full scale renovation we can tackle that for you too.
Bathroom Remodeling Contractor
Don't keep putting off until tomorrow what we can take care of for you today. As your perfect Cherry Hill bathroom remodeling and bathroom contractor choice we look forward to working with you. So contact us today so we can begin breaking ground on creating the bathroom of your dreams.
Recent Articles
Picking the Perfect Washington Bathroom Design

Before starting a bathroom project you need to have your Washington Bathroom Design in place first. Just like having a plan and budget in place this is an important beginning step to the project. Of course in order to have the perfect design you have to have the right team of experts on your side. You…

Read More

Monroe Bathroom Remodeling Contractor

When it comes to your bathroom remodel, what plans do you have for its future if any? If you are thinking about bathroom remodeling, you're going to need lots of help because renovating any room in the home is tough and can present challenges where there were noon before. Your bathroom is one of the…

Read More

If you are looking for a Cherry Hill Bathroom Remodeling Company then please call 856-302-1007 or complete our online request form.