Elevate Your Bathroom with Expert Voorhees Bathroom Remodeling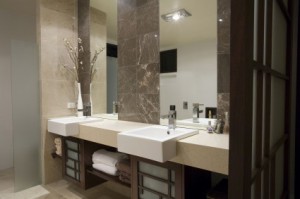 Are you ready to transform your bathroom into a breathtaking oasis in Voorhees? Look no further! Baths By ZR specializes in delivering exceptional bathroom remodeling services, providing you with a space that combines style, functionality, and luxury. Whether you desire a sleek and modern design or a classic and elegant ambiance, our expert team will bring your vision to life.
With years of experience and a passion for craftsmanship, Baths By ZR is dedicated to delivering outstanding results. From concept to completion, we take care of every detail to ensure your Voorhees bathroom remodeling project exceeds your expectations.
The Benefits of Bathroom Remodeling: Redefine Your Bathroom Experience
Investing in a professional bathroom remodeling service brings a multitude of benefits to your home. Here are some reasons why Voorhees residents should consider remodeling their bathrooms with Baths By ZR:
Enhanced aesthetics: Revitalize your bathroom's appearance with stylish designs, high-quality materials, and exquisite fixtures.
Improved functionality: Optimize the layout and flow of your bathroom, making it more convenient and efficient to use.
Increased property value: A well-designed and updated bathroom adds significant value to your home, making it more appealing to potential buyers.
Energy efficiency: Incorporate eco-friendly fixtures and features to reduce water consumption and lower your utility bills.
Personalized customization: Tailor your bathroom to your unique preferences, selecting elements that match your style and reflect your personality.
Enhanced relaxation and comfort: Create a spa-like atmosphere in your bathroom, where you can unwind and rejuvenate after a long day.
Ready to elevate your bathroom experience in Voorhees? Contact Baths By ZR today at 856-302-1007 to schedule a consultation and start your bathroom remodeling journey.
Why Choose Baths By ZR for Your Voorhees Bathroom Remodeling Service?
When it comes to bathroom remodeling, selecting the right company is crucial for a successful and satisfying experience. Here's why Baths By ZR stands out among the rest:
Expertise and professionalism: Our team of skilled professionals has the expertise and experience to handle all aspects of your bathroom remodeling project with precision and care.
Quality Craftsmanship: We are committed to delivering the highest quality results, using top-grade materials, and paying attention to every detail.
Customer-centric approach: We prioritize your satisfaction and work closely with you throughout the entire process, ensuring open communication and a seamless experience.
Custom solutions: We understand that every homeowner has unique preferences. Our team will collaborate with you to create a customized bathroom design that suits your style and meets your needs.
Timely project completion: We value your time and strive to complete your bathroom remodeling project efficiently and within the agreed-upon timeline.
All Of The Bathroom Remodeling Services We Offer In Voorhees
Tune-up Bathroom Remodeling: Enhance your bathroom's look and functionality with our cost-effective tune-up packages.
Super Saver Bathroom Remodeling: Get the most value for your investment with our super saver bathroom remodeling packages.
Custom Bathroom Remodeling: Create a unique and personalized bathroom design tailored to your specific preferences.
Toilet Replacement: Upgrade your toilet to a more efficient and modern model.
Tile Flooring: Enhance your bathroom's aesthetics with stylish and durable tile flooring options.
Granite Bathroom Vanity Tops: Add a touch of elegance and luxury with exquisite granite vanity tops.
Bathroom Sinks: Choose from a wide range of stunning bathroom sinks to elevate your space.
Bathroom Design: Our experts will assist you in creating a cohesive and visually appealing bathroom design.
Bath Tubs: Indulge in relaxation with a luxurious and comfortable bathtub.
All Of The Cities Where We Offer Bathroom Remodeling Services
Washington, NJ
Monroe, NJ
Deptford, NJ
Camden, NJ
Cherry Hill, NJ
Gloucester, NJ
Evesham, NJ
Mount Laurel, NJ
Willingboro, NJ
About Voorhees
Voorhees is a vibrant community known for its beautiful neighborhoods, excellent schools, and a wide range of recreational opportunities. As a proud member of the Voorhees community, Baths By ZR understands the unique needs and preferences of homeowners in the area.
When it comes to bathroom remodeling in Voorhees, Baths By ZR is the trusted choice. Our commitment to exceptional craftsmanship, personalized service, and customer satisfaction sets us apart. Contact us today at 856-302-1007 to schedule your Voorhees bathroom remodeling service, and let us create a bathroom that combines elegance, functionality, and your personal style.
Recent Articles
Remodeling Options For Modern Bathrooms

If you've been wanting to give your Bathroom an update, bathroom remodeling options will include choosing the vanity and fixture designs as well as other elements that fit the overall design style you're going for. Bringing your bathroom space and the rest of your home up to date with modern elements will go a long…

Read More

3 Basic Tips for the Perfect Bathroom

Renovating your current bathroom can be both rewarding and challenging at the same time. With all the options available to you and with all the possible pitfalls, if you're not careful, paradise could turn into disaster before you know it. This is why it's important to employ careful strategy and planning into every step of…

Read More

If you are looking for a Voorhees Bathroom Remodeling Company then please call 856-302-1007 or complete our online request form.