Are You Looking For A Remodeling Contractor In Woodlynne, NJ?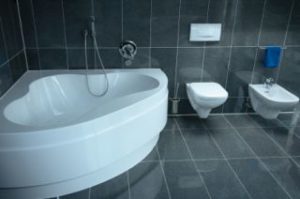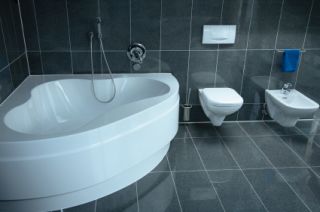 As an experienced and local Woodlynne remodeling contractor, our professionals at Baths By ZR are proud to offer exceptional bathroom remodeling services to local homeowners. We take pride in our affordable, professional services and are dedicated to providing the highest quality customer care. We make it our highest priority to ensure that you're 100% happy with the quality of our craftsmanship as well as the bathroom design we help you to create.
Whether this is the first bathroom remodeling project you've started or the hundredth, we're here to show you or remind you what working with a reliable Woodlynne remodeling contractor is like. From start to finish, we'll walk you through the process of creating the bathroom remodeling design and getting every detail completed. We understand it can be difficult to interrupt your daily routine, so we also offer quick bathroom remodeling packages to suit our more busy customers in Woodlynne.
Why not contact us today to tell us all about your project plans? We'd love to discuss the details with you, find out what you have in mind, and then offer you an estimate.
Bathroom Countertops
Our bathroom remodeling specialists are great at guiding our customers through the process of bathroom design. For instance, if you're deciding on which bathroom vanity to install, it will be important to consider how much space the door will need to open and close, as well as other important but seemingly minor details such as where to put the outlets and light switches.
When it comes to choosing bathroom countertops, our expert contractor will help you figure out the best materials while also considering the location of the plumbing pipes so that you don't need any type of troublesome custom plumbing work.
Bathroom Vanity
Another thing to remember is that you need enough available space for the bathroom vanity you choose. It just won't do for the vanity to be blocking the doorway or other areas because it's too large. A larger bathroom can fit a double vanity, and will go a long way to increasing the amount of storage space that's available for toiletries and cleaning supplies.
You may also want to consider choosing a hanging vanity, which would use empty vertical space for more available storage room. This way, you won't be tempted to install a large vanity into your bathroom that simply won't fit well. A small vanity is often a better choice for small spaces since it offers a more open feel. Consider the space and what bathroom you're remodeling before settling on a new vanity.
We'd be happy to help you plan details like this and more. After all, this is something our professionals at Baths By ZR do everyday for other Woodlynne homeowners just like you. All you need to do to get started is give us a ring at the number below or feel free to fill out our online contact form.
If you are looking for a professional Woodlynne Bathroom Remodeling Company then please call 856-302-1007 or complete our online request form.