Expert Tavistock Bathroom Remodeling Contractor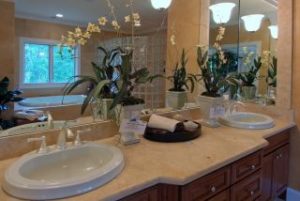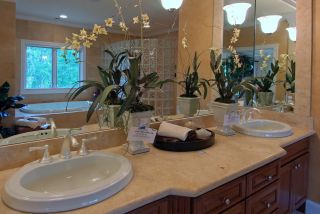 If you're about to start making plans to remodel your master bath, guest bath, or family bathroom in your Tavistock home, you've come to the right place to look for a local remodeling contractor. Baths By ZR is proud to be a trusted Tavistock bathroom remodeling and bathroom design specialist who can bring real value to the project you have in mind.
One of our primary talents is helping local homeowners to plan a beautiful new bathroom design while working within their budget. We're have many different remodeling packages to choose from that will suit a variety of budgets, but we also offer custom bathroom remodeling as well.
Our professionals may have already helped your friends and neighbors in Tavistock with their remodeling. Have you heard of what we can do in terms of creating luxury bathroom spaces? If you'd like to find out more, don't hesitate to contact us for a consultation. We'll make an appointment for you and then send an expert remodeling contractor to your home so that you can get the advice you need.
Bathroom Countertops
Do you need to replace the old bathroom countertop with something more modern and durable? The style of your vanity countertop will be important in determining your overall bathroom remodeling design. For instance, if you want a sleek modern look for your master bath, you'll want to be sure the edges of the countertop are cut straight and not rounded so you get the sleek lines. These little details can make a big difference in how the results look.
The type of material you choose will play a role in how easy cleanup will be, how resistant to water or moisture they are, how resistant to impact or scratches, and of course how your counters look and fit in with the sink, faucet, floors, and the rest of your design.
Bathroom Vanity
Another important aspect of remodeling a bathroom in your Tavistock home is the vanity and how much space you have to work with. The vanity and any associated cabinetry can make a big difference in how your space looks and functions. Both your vanity and countertops will need to go with your other major components, so the important thing to remember is they shouldn't clash but should enhance the look you're going for.
Going custom is a great way to highlight your home's design but you have to go that route if you don't want to. Is it the master bath you're giving a makeover? If so, a vanity that supports a double sink is a must, whether you live on your own or not. With our help, you'll find lots of good advice to consider when planning out your project. We're great at finding the most cost-effective solutions for our customers!
If you are looking for a professional Tavistock Bathroom Remodeling Company then please call 856-302-1007 or complete our online request form.