3 Quick Guest Bath Makeovers You'll Want For The Holidays
---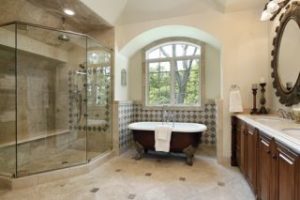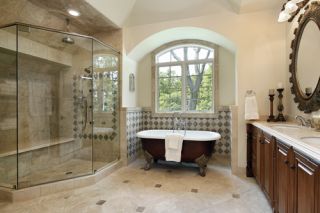 If you feel like your guest bathroom needs a makeover before family and friends visit for the holidays, you are not alone. Everyone faces quite a bit of stress when they aren't so proud of their old guest bath.
Fortunately, a small bathroom is easy to update, so there are quick ways to remodel it. As South Jersey remodeling pros, we know that certain things in the room stand out more, so remodeling these areas first can make a big difference. If you focus on the following three areas first, you can give your guest bath a quick makeover.
Replace The Vanity
Three things stick out most in a guest bath.The first thing you see when you walk into a bathroom is the vanity. One reason this happens is the reflective aspect of the mirror and the other is the size of the vanity. By replacing the vanity, sink, and hardware with something more modern, you get results that make a big difference.
Replace The Toilet
Your guests will go to the bathroom when they need to, so the toilet also attracts attention first. Replacing the old toilet can make a big difference in how the guest bath looks. Also, you won't be worried about toilet problems during what's probably the busiest time of year. And last but not least, a new toilet with water saving features will help you contribute to environmental conservation.
New Flooring For The Guest Bath
A guest bath won't have yards and yards of flooring in it, so replacing it is an easy and cheap fix. Choose something nice for your guest bath because this upgrade will be affordable. Make sure it is made of waterproof material because you never know when someone will spill something on the floor. A quality travertine will give the guest bath a warm, welcoming atmosphere.
A pretty glass sink sitting on top of a small mahogany vanity will look even better with a warm travertine floor. Install a new modern toilet next and the guest bath will look amazing.
If you would like more quick Bathroom Makeover Ideas in South Jersey, please call Baths by AR at 856-302-1007 or complete our online request form.