Somerdale's Most Trusted Remodeling Contractor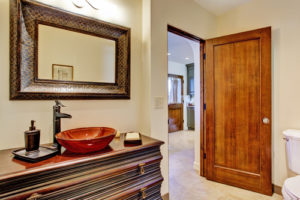 Planning out a bathroom remodel can be a little daunting until you find a reliable Somerdale remodeling contractor to work with. There are a lot of details to plan before the project ever actually gets started. If you need to find a remodeling contractor in Somerdale, NJ for bathroom remodeling, call Baths By ZR for help with the project. We can help to make sure the project turns out exactly like you want it to by helping you to develop a good bathroom remodeling design plan.
The bathroom remodeling design is undoubtedly one of the most important first steps to take, It details what you're planning to change in terms of new flooring, countertops, vanity, tub, shower, paint colors, textures, and so much more. With our help, everything will go smoothly and you'll get everything you wanted out of your bathroom remodeling project in Somerdale.
We're ready to offer you an estimate and consultation, so let us know if you're ready to get started. We'd love to meet you and talk about your plans!
Bathroom Countertops
Have you asked yourself what kind of vanity countertop would look good in the bathroom? It's time to think about such things since the countertop will have to be a good fit terms of creating the space you want. This about all the details of your daily life and what type of countertop material would be best for you. If you have children, something durable like a granite countertop may be best.
We can get you whatever countertop materials you like with custom-cut edges if that's what you want. Square edges are the most common type, but if you're looking to customize your countertop, we can give you edges like bevel, egg, and ogee. These are a tad more expensive, but worth it if you want to go the whole nine yards with bathroom remodeling.
Bathroom Vanity
Most people change out their bathroom vanity because the old one is very outdated. Plus, old issues like plumbing leaks can really affect the sound structure of the vanity as it ages. If you're ready to replace the vanity as part of your bathroom remodeling plans in Somerdale, let's talk about all the different styles available.
Bathroom vanities with cabinets will make a nice addition to your space. If your current vanity is old and there's nothing else you can do with them except accept the way they are, then perhaps they can be painted or refaced. Or, you may want to consider going for our more affordable Super Saver Bathroom Remodeling service which offers you many updates without the cost of a customized remodel. We're here to meet you where you are and help you work out details like this! Just give us a call so we can set an appointment for your consultation with one of our expert contractors.
If you are looking for a professional Somerdale Bathroom Remodeling Company then please call 856-302-1007 or complete our online request form.