The Runnemede Remodeling Contractor You Can Trust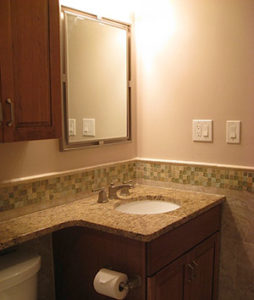 Whether you're planning to remodel an older bathroom or new one, Baths By ZR is the Runnemede remodeling contractor who can help you get the most out of the project. As you probably already know, remodeling your bathrooms will only mean one thing – that you'll be getting an all new look for the room! If this makes you excited, then think about how wonderful it will be to spend time in your new bathroom or master bath space!
If you're still not sure what type of bathroom remodeling you want to do, then consider how it will help the value of your Runnemede home go up, not to mention the fact that it'll help how you feel about your home. If you're ready to consider a quick bathroom makeover or a full bathroom remodeling project, call us for more details on the benefits of working with our experts at Baths By ZR.
We're the remodeling contractor who can easily provide you with an amazing looking space you'll love for years to come. We hope to hear from you soon to set up an estimate and consultation!
Bathroom Countertops
Granite countertops are by far the most popular style of bathroom countertops in Runnemede homes. They're popular because of their aesthetic appeal as well as their durability. Plus, they come in an array of different shades such as black, white, green or beige with unique granite patterns in each peace. This is a great idea for bathroom countertops because it has an all natural look that can only come from a natural stone.
Bathroom Vanity
When tackling your bathroom remodeling in Runnemede, you'll have many different options to choose in bathroom vanities. Do you know what type and what style of cabinetry are you going to go with for the vanity and any additional storage cabinets that may fit in the room? There are so many to choose from that the decision can be a bit overwhelming.
Here are some simple questions that you can ask yourself when picking out a new vanity:
What type of style are you looking for? Take this question into consideration when choosing new features like a vanity and countertop. You'll want to go with ones that fit your personality and lifestyle. Some people like them modern but some like a more elegant, classic style.
What do the basic cabinet types come in? There are three basic vanity types: in-stock, semi-custom and prefabricated. In-stock is the most inexpensive as semi-stock are middle of the road as they are a combination of stock and customized cabinetry.
Does a custom vanity make sense for your home? If you're trying to coordinate the new bathroom design with the rest of your home, then custom could be the best way to achieve the most cohesive look you're going for.
If you are looking for a professional Runnemede Bathroom Remodeling Company then please call 856-302-1007 or complete our online request form.