Hi-Nella's Premier Choice for Bathroom Remodeling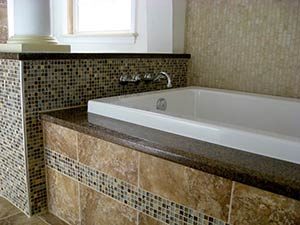 Want to get started with your Hi-Nella bathroom remodeling project, but not sure where to start? The most important first step is finding a reputable professional to partner with in order to complete the task.
Locals here know that Baths By ZR is committed to this work; it's all we do. While other remodeling contractors are focused on a variety of tasks, our only professional focus is on bathroom renovations.
We're in the business of helping homeowners realize just how much potential their bathroom has, and then reaching that potential. There's no reason to settle for less than the best when it comes to workmanship for your home, and that includes the work carried out to improve your lavatory.
Superior Results for Hi-Nella Bathroom Remodeling
The exciting thing is that you cannot even begin to imagine what this space is going to look like after your custom bathroom remodeling. When it comes to Hi-Nella bathroom remodeling, we're the team to get it done and here's why:
We have over six decades of combined experience! That's 60 years of remodeling work that we bring with us to work for you. There's no doubt that we can deliver the best results possible.
Our impeccable reputation speaks for itself. We work hard each day to take good care of our customers and that helps us maintain that solid reputation. Our good name matters to us.
We don't cut corners. We also don't take chances that could end up compromising the quality of the materials used or workmanship invested into the project.
Each renovation job is about so much more than the physical labor. A successful remodeling job is made possible when there is an open line of communication and the contractor actually listens to the customer.
You can also feel good knowing we keep our pricing reasonable. It's about getting good value which is high-quality results for an affordable price. Cheap parts and labor are just that.
Bathroom Remodeling the Ultimate Home Improvement
It makes sense to trust a company who has your best interests in mind. So when it comes to your Hi-Nella bathroom remodeling, you need to give us a call.
The aesthetics of your bathroom creates the ambiance for the space. Your bathroom's layout determines how user-friendly it is.
These are factors we take into consideration and this is what helps us make the most of your project. Don't settle for a functional and utilitarian space when we can provide you with a luxurious room that you'll be happy to spend time in.
If you are looking for a professional bathroom remodeling contractor in Hi-Nella, give us a call today at 856-302-1007 or fill out our online request form.