Exceptional Barrington, NJ Bathroom Remodeling Projects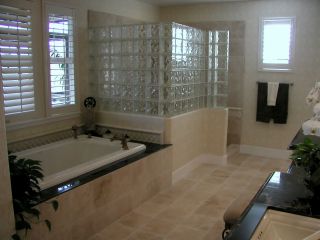 When remodeling a Barrington bathroom, you'll want the best options available to create the design and function you are looking for. Even small bathrooms can be remodeled into luxury spas with the right plan.
If you are planning a Barrington bathroom remodeling project, choosing a local contractor who can manage the project from start to finish is ideal.
This way, you don't have to deal with hiring separate contractors, and you get access to some great products. An experienced remodeling team is vital for high quality workmanship and the best design possible.
Our  Bathroom Remodeling Company offers exceptional Barrington bathroom remodeling that handles the project from the design to the final cleanup.
Our Barrington Tune Up Bathroom Remodeling Package
There are many times that a remodeling package is suited for Barrington homeowners. With decades of experience in the industry, our bathroom remodeling company has found that homeowners can benefit from package deals.
You'll know exactly what the cost is with flat rate pricing and just what you'll get to renovate the bathroom. We start with a Tune Up Bathroom Remodeling package that includes:
Demo Work
Drain Line Connections
New Tub, Shower, Sink, Toilet
New Faucets
Marble or Granite Vanity Top
Trash Hauling & Cleanup
$4,900 Flat Rate Bathroom Remodeling
Standard 5×8 Bathroom Renovation
Our Super Saver Barrington Bathroom Remodeling Package
Our second bathroom remodeling package is the Super Saver. This offers you a more comprehensive bathroom renovation. Our Super Saver bathroom remodeling package includes:
Demo Work
Moen Shower & Sink Faucets
Kohler Toilet
New Shower
New Sink with Granite or Marble Vanity
Premium Tub or Tub to Shower Base Conversion
Waterproof Tile Board
Shower Wall & Floor Tiles
Solid Wood Vanity -in Your Color Choice
New Mirror
Replacement Light
Drain Line Connections
Trash Hauling & Cleanup
$8,900 Flat Rate Bathroom Remodeling
Standard 5×8 Bathroom Renovation
Barrington Custom Bathroom Remodeling
Custom remodeling options for bathrooms are wide open. You can have any renovations you choose. With the right design put together by you and our designer, you're sure to have exactly what you are looking for in a new bathroom.
We can renovate from top to bottom, changing everything or can go as simple as you desire if you already love some of the features in your bathroom.
Our more than six decades in the industry ensures you 100% satisfaction. Call today to see why so many choose us for bathroom remodeling in Barrington and other areas of New Jersey.
If you would like more information about Barrington Bathroom Remodeling, please call 856-302-1007 or complete our online request form.