Exceptional Chesilhurst Bathroom Remodeling Contractors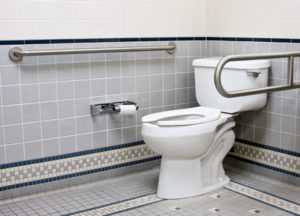 When you make the decision to undertake a bathroom remodeling project for your Chesilhurst area home, you are going to want to be sure that you are getting the best possible service and remodeling options out there to make sure that you are able to get the design and the function that you are looking for from your bathroom space. Even the smallest bathrooms can be transformed into something more akin to a luxury spa with the help of the right professional bathroom remodeling contractor. Here at Baths By ZR, our team of professional Chesilhurst bathroom remodeling contractors have the experience and the skill necessary to ensure that you get everything you've been looking for out of your next bathroom remodeling service.
If you are planning a bathroom remodeling project for your Chesilhurst home in the near future, you want to be sure that you have the service of a professional bathroom remodeling contractor that is going to be able to manage the entire project from start to finish. By doing this, you are ensuring that you don't have to deal with the arduous process of hiring multiple contractors, and you are able to gain access to some really great products. Having an experienced remodeling team on hand during your project is absolutely vital if you want the best quality workmanship and the best design possible for your latest bathroom project.
Give us a call today if you have any questions about our full line of professional bathroom remodeling services, or if you would like to schedule your appointment for service with one of our highly skilled specialists. Our team of experts are always standing by and would be more than happy to assist you in any way we can.
Chesilhurst Tune Up Bathroom Remodeling Packages
There are any number of reasons that you could be looking into having a professional bathroom remodeling project performed in your home, and no one is more suited to taking on the job than the team of professionals here at Baths By ZR. We have decades of industry experience under our belts, and in that time, we have taken it upon ourselves to put together service packages that are designed to deliver our customers maximum results and maximum savings when it comes to remodeling their bathroom spaces. With our packages, you will know exactly what you are getting up front and what the whole job will cost. Our packages include:
Demo Work
Drain Line Connections
New Tubs, Showers, Sinks Toilets
New Faucets
And Much More…
Chesilhurst Custom Bathroom Remodeling
When you hire Baths By ZR for your bathroom remodeling project, you are getting a company that can renovate your room completely from top to bottom. Let our team of experts help you get the bathroom of your dreams today.
If you are looking for a professional bathroom remodeling contractor in Chesilhurst, give us a call today at 856-302-1007 or fill out our online request form.