Quality Bathroom Remodeling Contractors In Brooklawn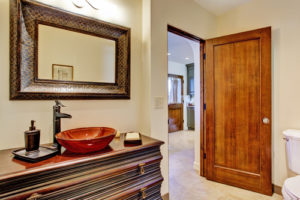 If you are planning to remodel your Brooklawn home bathroom sometime in the coming year, you are going to want to make sure you have the name of a professional bathroom remodeling contractor that has a proven history of delivering exceptional quality results to all of their customers time after time. When you are looking for the best, look no further than the team of professional Brooklawn bathroom remodeling contractors at Baths By ZR. Our team of professionals will make sure that your upcoming project is completed on time, on budget, and that all of the work is done precisely to your specifications. Here at Baths By ZR, we strive to deliver only the best when it comes to your bathroom remodeling services, and to make sure you have all of the wonderful options you need to ensure that your next bathroom remodeling project helps you create the bathroom of your dreams.
Our team of professional bathroom design experts will be on hand throughout the entire project to ensure that you get all of the assistance you need to find the perfect colors, textures, fixtures, flooring, and much more to truly have the personalized bathroom space that you have always dreamed of. Our team of professional Brooklawn bathroom remodeling contractors have the skill and experience needed to ensure that you get exactly what you're looking for out of your bathroom remodeling project. Our foremost goal in every service we perform is to ensure that we maximize your satisfaction with the work you've hired us to perform, so give the pros at Baths By ZR a call today.
Give us a call today if you have any questions about our full line of professional bathroom remodeling services, or if you would like to schedule an appointment for consultation with one of our highly skilled specialists. Our team of experts are always standing by and would be more than happy to assist you however we can.
Quality Brooklawn Bathroom Remodeling
When it comes to any bathroom remodeling project, you want to make sure that the contractor you hire to perform the work has the experience, training, and skill necessary to ensure that your project is done successfully and according to your desires. Here at Baths By ZR, our professional remodeling team has decades of professional industry experience serving the South Jersey area. We deliver quality workmanship and exceptional results in every job we perform, and this is thanks in no small part to the fact that we have some of the best contractors in the area on our team and we make use of only the highest quality materials from some of the country's most trusted manufacturers. If you want to make sure that your new Brooklawn home's bathroom remodeling project is successful, call in the pros at Baths By ZR.
Tune Up Bathroom Remodeling For Brooklawn
With one of our tune up bathroom remodeling packages here at Baths By ZR, you can get the top of the line features you've always wanted for your home. These packages include a number of high end features like new marble or granite vanity tops, new tubs, new showers, toilets, sinks, faucets, and even premium wall surround. Our high quality tune up bathroom package offers you a flat rate for $4,900 and comes with drain lines, demo work, and trash hauling to top it off. This is a wonderful option for homeowners out there who want to be absolutely sure of what they are going to be paying before any work ever begins while still taking care of all of your needed bathroom remodeling needs.
If you are looking for a professional bathroom remodeling contractor in Brooklawn, give us a call today at 856-302-1007 or fill out our online request form.